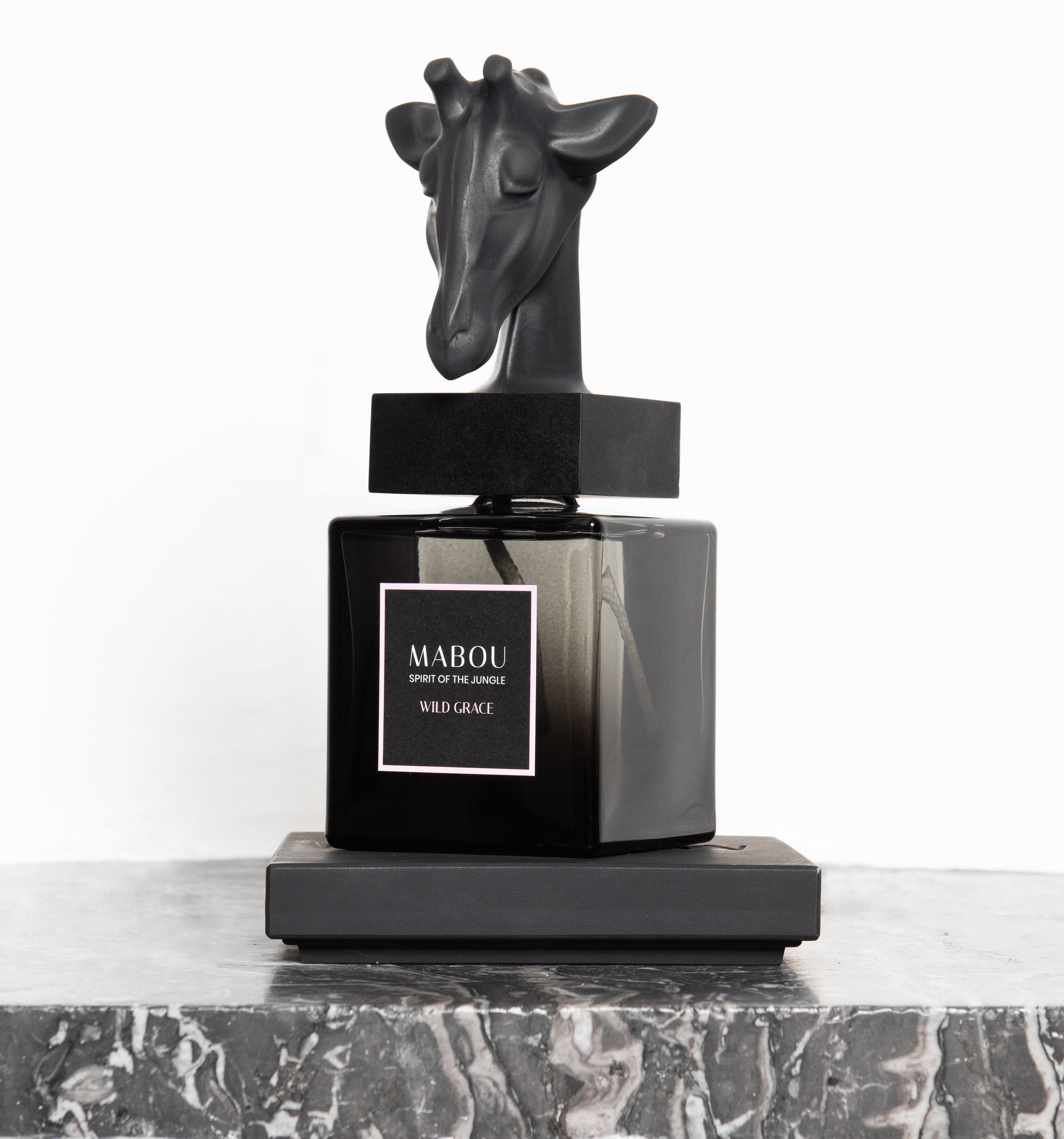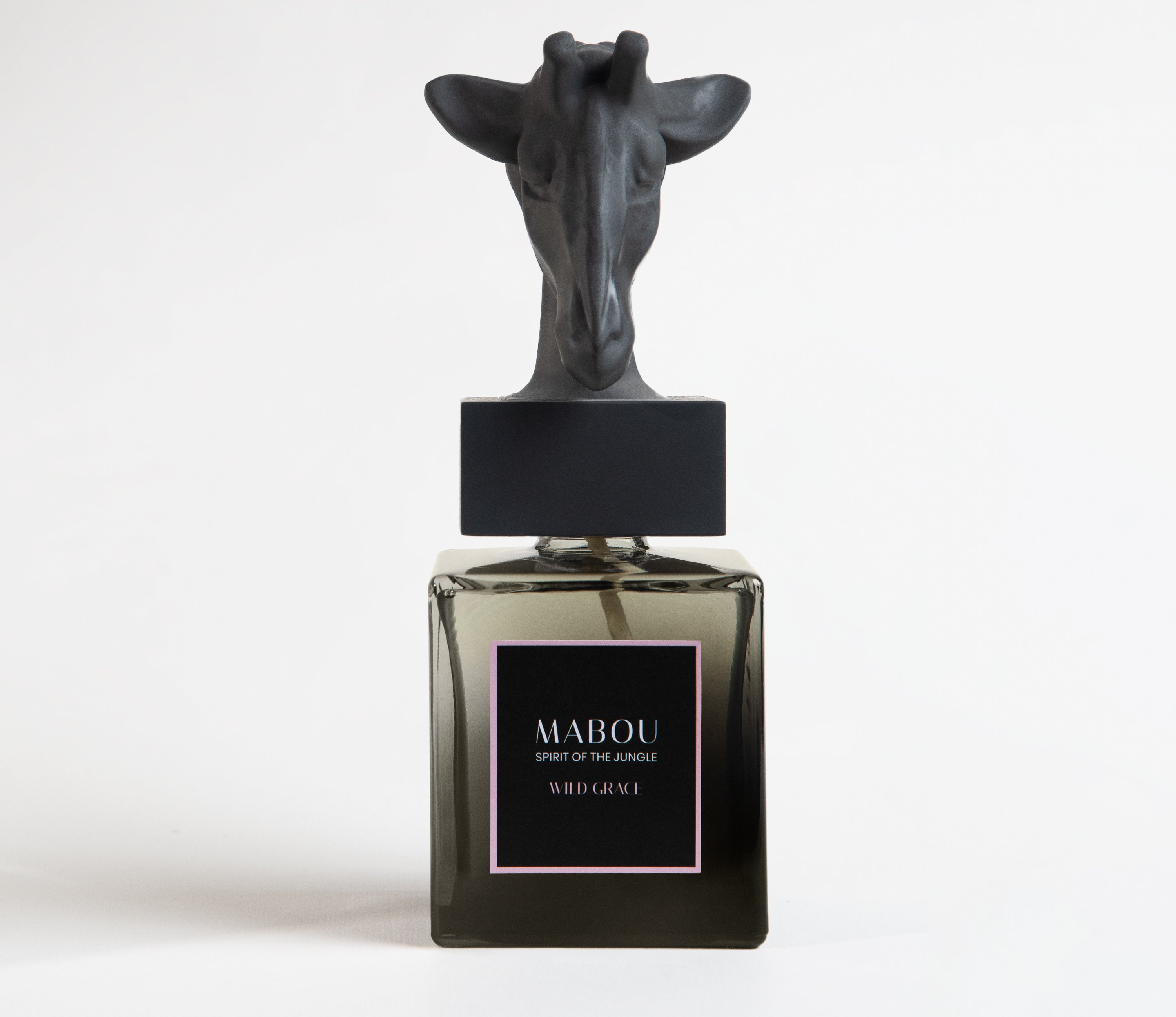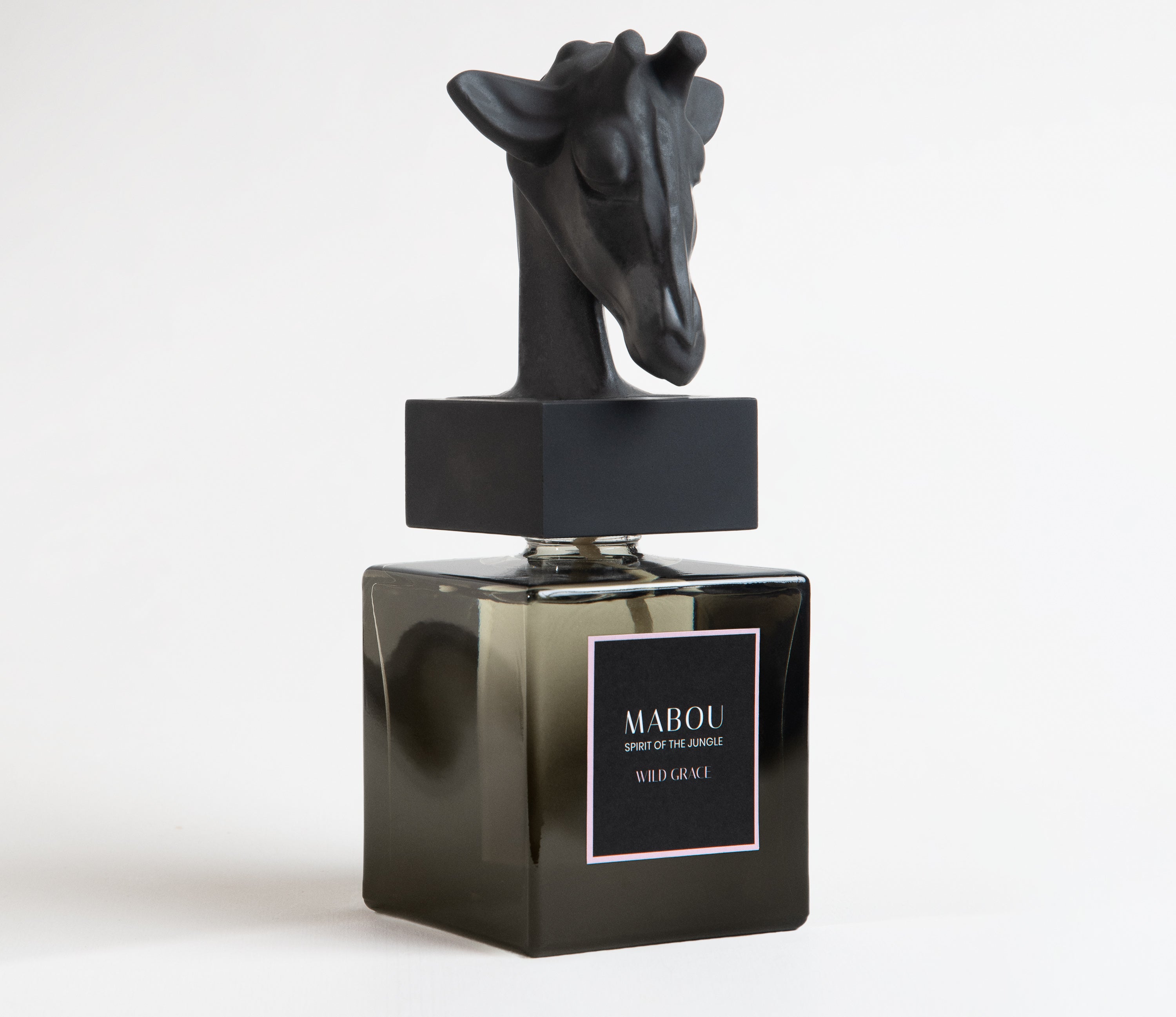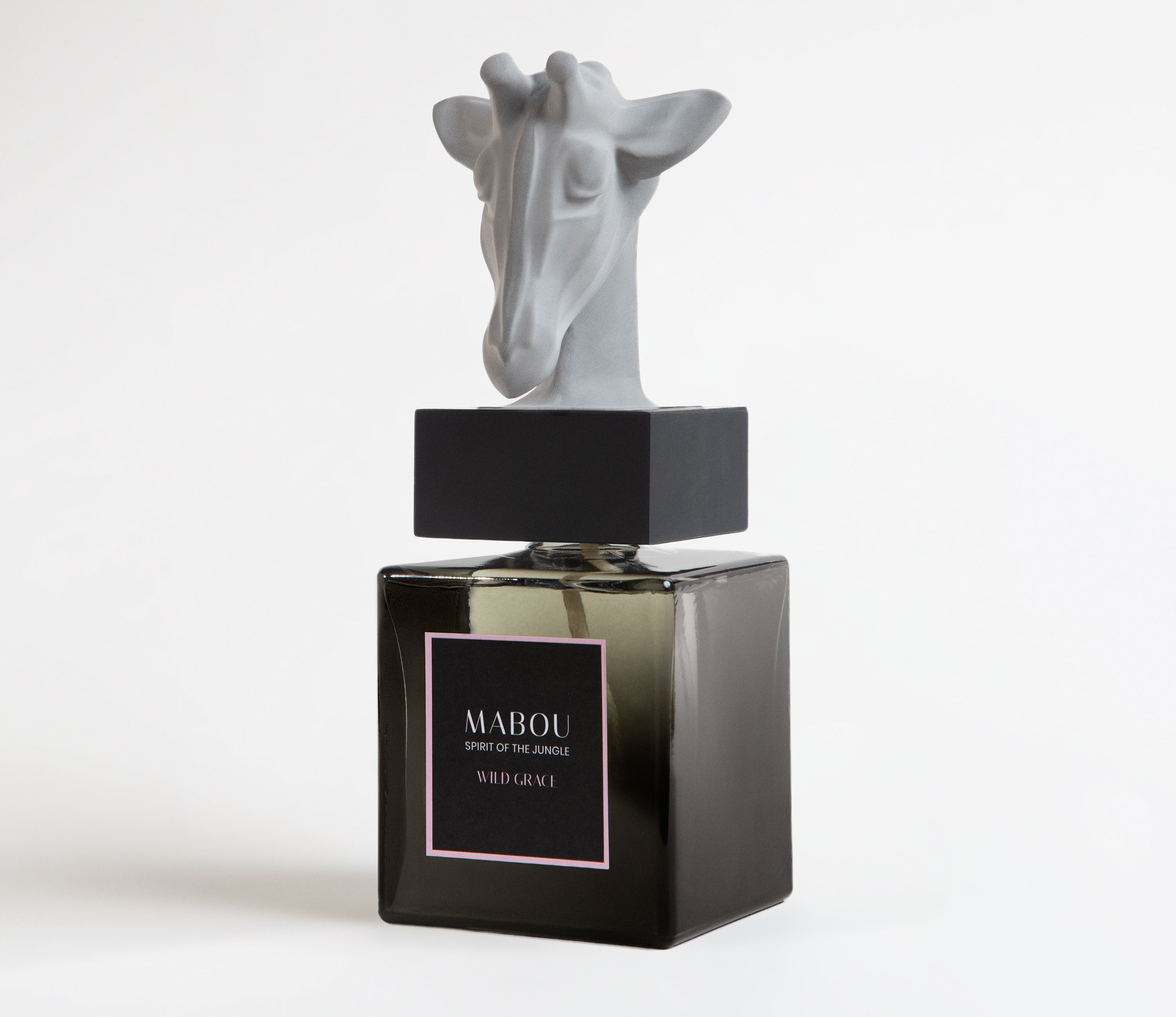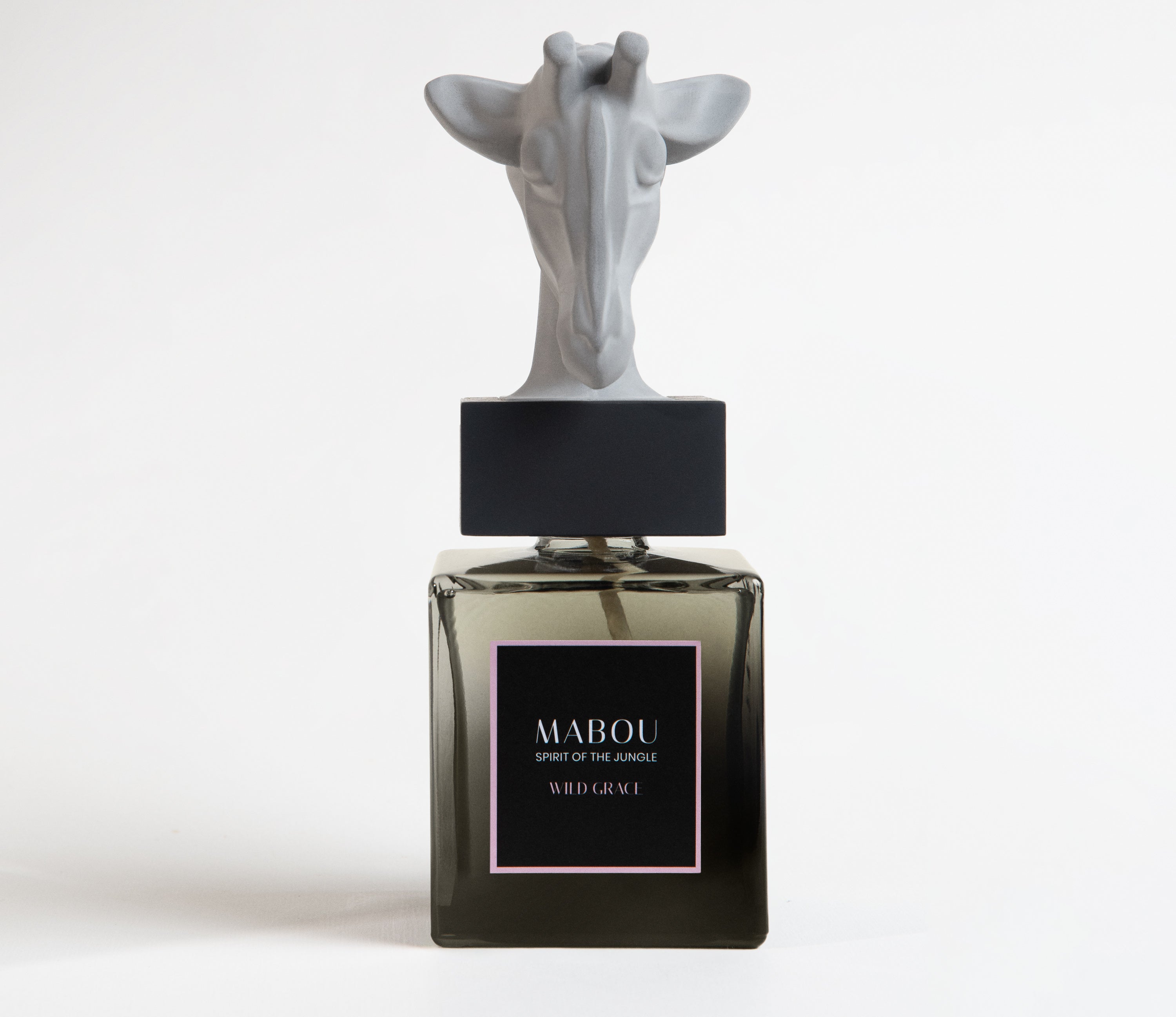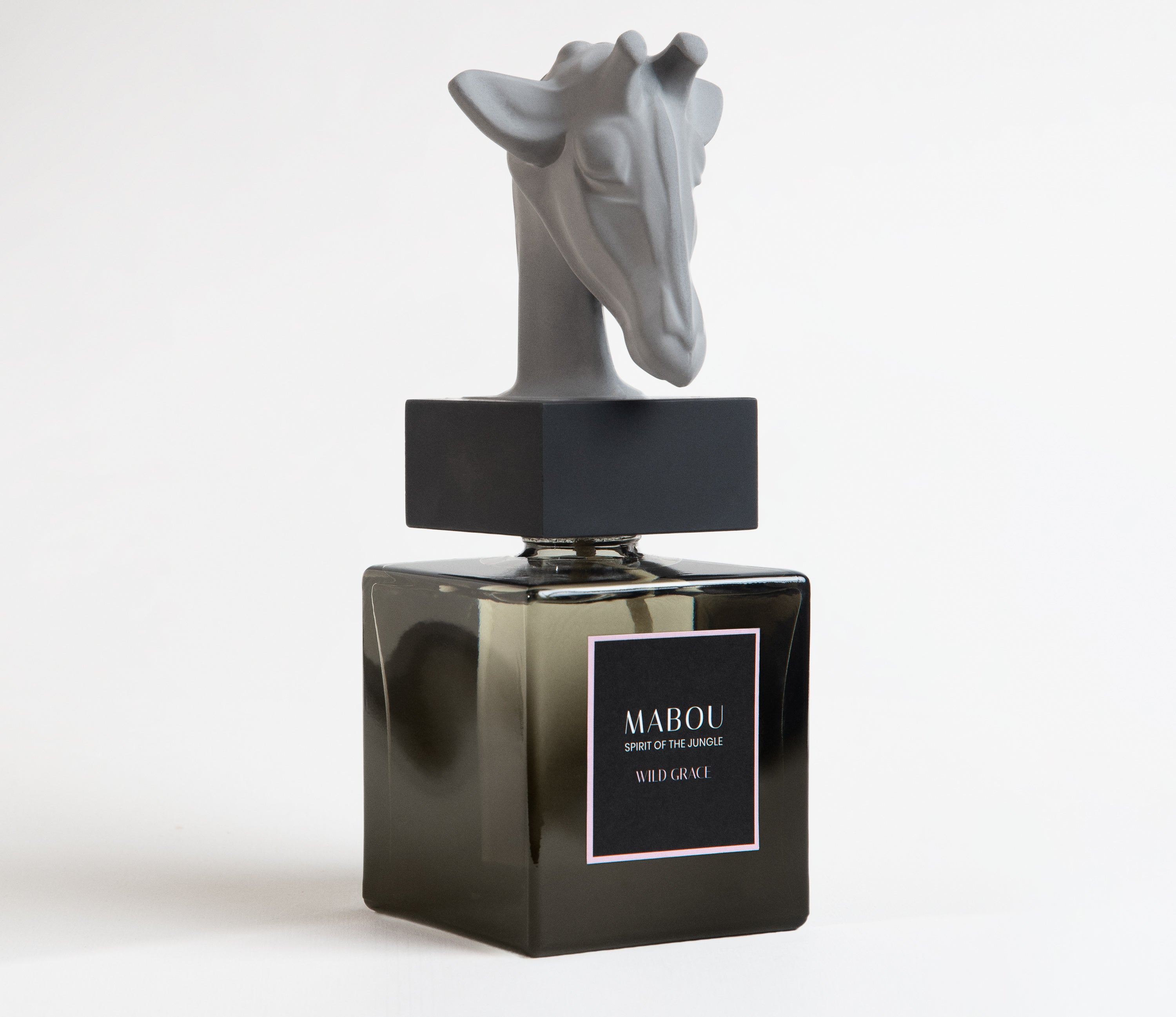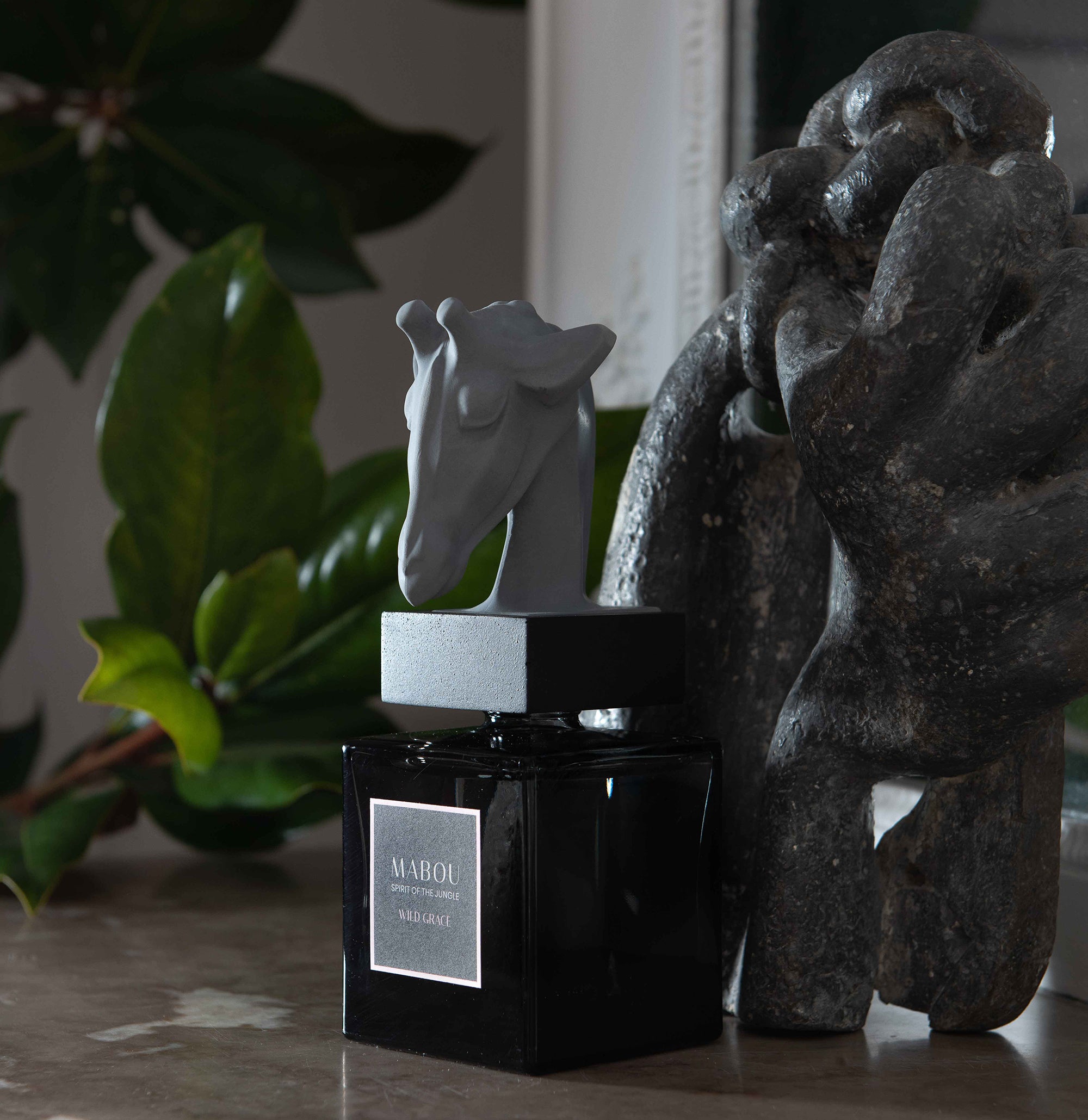 Scented Sculpture - Wild Grace
✔️ Experience the nature and biodiversity of the Mabou jungle
✔️ Fine Fragrance scents with perfume character
✔️ Reusable
✔️ 100% handmade made in Germany
In stock
Mabou's first collection "Spirit of the Jungle" is based on one of many stories from a yet unknown world. "The retreat into the Jungle", Chapter I tells the storyof how three masters of the savannah (elephant, lion and giraffe) are exiled into anutterlydifferent habitatby the nomad folk "Baakir".

The exceptional union of savannah and jungle forms the basis of the composition, which gives rise to the fragrances and sculptures of the "Spirit of the Jungle" edition.
Fragrance: Vanilla, Tonka Bean, Night-Blooming Jasmine
Carrier material: Scent sculpture Giraffe
Volume: 250 ml
Dimensions: Approx. 20cm high x 8cm wide
Delivery time: Average 3-5 business days
Handmade in Germany

1. Remove the lid of the bottle
2. Place the wick into the bottle
Within a few days the Mabou Scented Sculpture will begin to scent and turn a darker shade. After 3-4 months the scent is fully evaporated and the sculpture will drain. The product can then be refilled. Refillers are available in the Mabou Online Shop for 59,95 € for 500 ml (around 3 refills).
Regularly clean the sculpture with warm water and a clean sponge or cloth to remove residue and deposits of the frag- rance oil that may have built up on the surface over time.